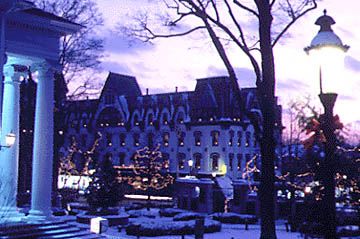 BHCA is a nonprofit, volunteer organization working to provide diverse cultural and arts programming to residents of Bellefonte, Pennsylvania and surrounding communities at no charge. BHCA also strives to increase awareness of the significance of Bellefonte's cultural heritage, as reflected in rich Victorian architecture, and of the value of its preservation.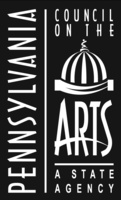 BHCA is supported, in part, by the Pennsylvania Council on the Arts, a state agency, through its regional arts funding partnership, Pennsylvania Partners in the Arts (PPA). State government funding comes through an annual appropriation by Pennsylvania's General Assembly and from the National Endowment for the Arts, a federal agency. PPA is administered in this region by the Pennsylvania Rural Arts alliance.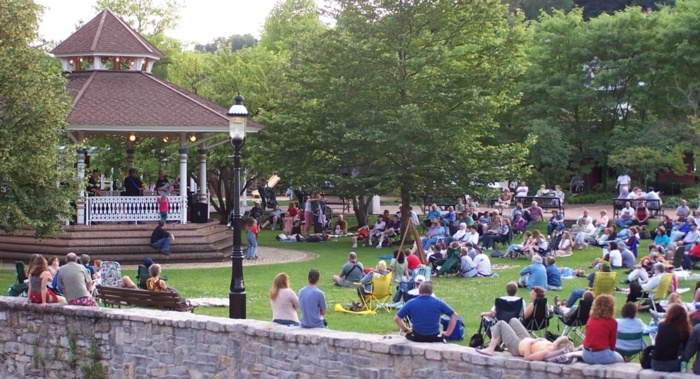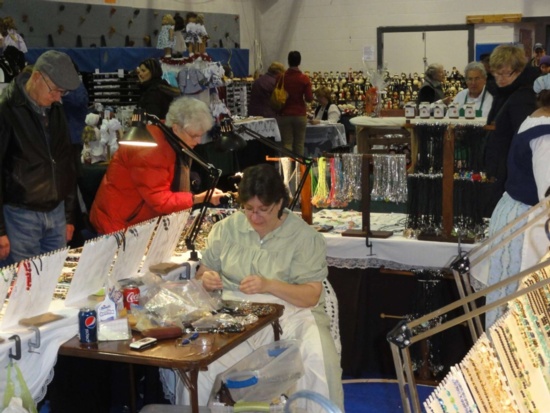 Images: The Courthouse, the Diamond, and the Brockerhoff House (Credit: Rob Gannon); Summer Sounds from the Gazebo in Talleyrand Park, 2011; Victorian Christmas Arts & Crafts Show, 2011; Claudia Lopez points to her work at the Gallery at The Gamble Mill, 2010
Current events:
August 13, 2015 (Thursday): Reception to honor Dave Kurtz, 5-8 p.m., The Queen, 176 E. Linn St. BHCA celebrates Dave Kurtzís 50 years of coaching kayaking and canoeing at Sunnyside Paddle Park and publicly unveils our plans for moving the Rail Freight Station to become a kayaking and canoeing museum in Talleyrand Park. RSVP on BHCA's Facebook page or email bhca@bellefontearts.org.
September 18, 2015: BHCA regular meeting, 7 p.m., Bellefonte Art Museum
Summer Sounds at the Gazebo Music Series every Sunday at 7 pm beginning June 14. Click here for the schedule.